Chiropractic Care at Capacity Health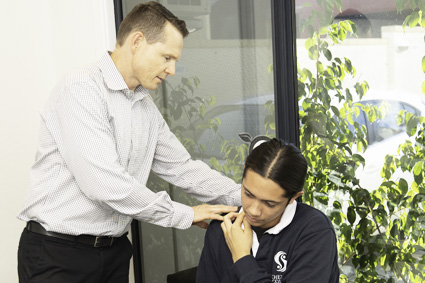 Subiaco Chiropractors Paul, James and Garret believe in practising a client centred, evidenced based approach to care for their clients. Our goal at Capacity Health is to help you feel better by diving deep to uncover the problems within your body, spine and nervous system. Once we do that, we're able to discuss the best path forward and show you how to start living a healthier, happier life.
What is Chiropractic Care?
The practice of Chiropractic focuses on the relationship between structure (primarily the spine) and function (as coordinated by the nervous system) and how that relationship affects the preservation and restoration of health. Chiropractic recognises the value and responsibility of working in collaboration with other health care practitioners.
Our Techniques
At Capacity Health, the team is proud to offer clients a number of techniques that are suited for clients of all walks of life—from young family members to seniors, athletes and everyone in between.
Our chiropractors hold a number of certifications in various techniques and modalities ranging from low force and manual adjustments, lifestyle advice, connective tissue release and cranial work. When you choose us for your care, we'll always listen intently to your goals and then craft a care plan that works for you going forward.
Discover the Capacity Health Difference
We're very much looking forward to seeing you in our practice. Remember, we welcome the entire family into our care. Get to know more about how we can help you improve your health by contacting us today to book your first appointment.
---
Capacity Health | (08) 6380 2252