Dr James Levien (Chiropractor)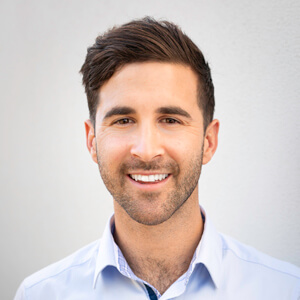 Since 2015, James has helped the patients of Capacity Health through natural Chiropractic care. He finds it fulfilling to know that he's helped someone out of dysfunction or pain. It's also gratifying for him to educate patients to reach their full health potential and optimal function.
Education and Techniques
To prepare for his role as a Chiropractor, James earned a Bachelor of Science Chiropractic – BSc(Chiro) and Bachelor of Chiropractic – Bchiro. James practices the following Chiropractic techniques:
Drop Piece
Soft tissue therapy
He also offers Metagenics and gut health counseling and paediatric Chiropractic care.
Outside the Practice
When he's not at the practice, James enjoys staying fit. He grew up swimming, surfing, playing football, water polo, and likes working out at the gym.
Get Started Today
If you would like to experience for yourself how Chiropractic may benefit you, contact us today to book an appointment with James!
---
Capacity Health | (08) 6380 2252