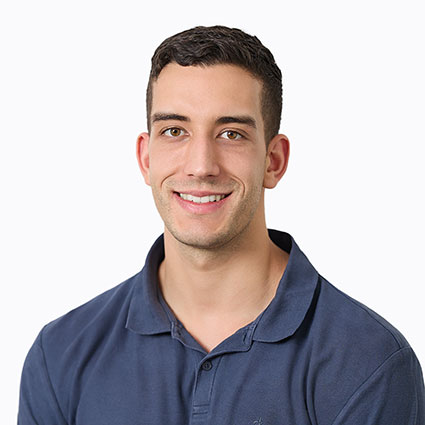 Meet Dr Brandon Romano (Chiropractor)
Brandon has always had a passion for healthy living and a good approach to preventative care. He firmly believes in helping patients take control of their health by providing them with the right tools to live life pain-free and perform at their best.
Brandon utilises a variety of techniques that are tailored to each patient's needs. This includes chiropractic adjustments, mobilisations, dry needling, soft tissue therapy, stretching/mobility routines, and exercise prescription ensuring that each patient can achieve their desired goals with optimum health.
Learn More About Dr Brandon (Chiropractor)
Outside of a clinical setting Brandon is extremely passionate about health, fitness and overall well-being. Brandon has been a Martial Arts Instructor for over 5 years at a local family-run school. He takes pride in teaching students from the ages of four, all the way up to adulthood.
CONTACT US
---
Capacity Health | (08) 6380 2252